Gurdjieff Quartet
11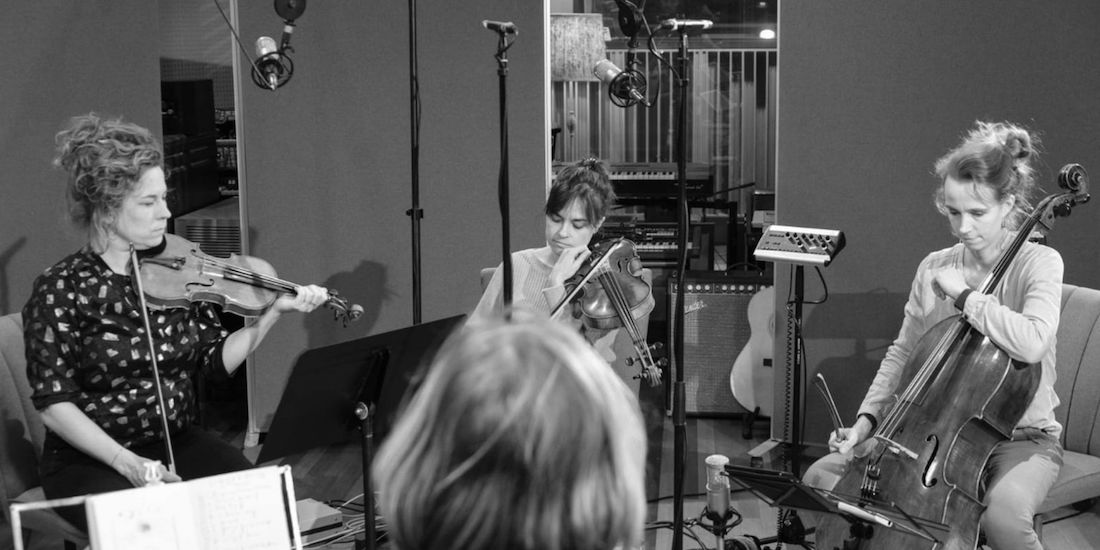 11
Gurdjieff Quartet
The Gurdjieff Quartet is fascinated by the music and stories of G.I. Gurdjieff. The man who treks through the desert on stilts in order to see above the sandstorm, or who paints a blackbird to sell as a tropical bird. And also the man who travelled the world in search of the truth and collected melodies and stories along the way. 
During his many travels through the Caucasus, Asia and Africa, Gurdjieff heard a variety of music. Ancient folk music, spiritual songs, chants. Years later, around 1920, together with composer Thomas De Hartmann, he wrote down hundreds of these melodies and collected them in a number of volumes for piano. It is beautiful music with a cinematic quality. The Gurdjieff Quartet made  beautiful arrangements for violin, viola, cello and guitar of 11 of his works.
On this album the Gurdjieff Quartet takes you to Paris, Armenia, Syria, across the desert and beyond.
GURDJIEFF QUARTET
Merel Jonker – violin
Rani Kumar – viola, arrangements
Maaike Peters – cello
Ibo Bakker – guitar, mandolin, harmonium
The Gurdjieff Quartet arose from Ibo Bakker's deep love for the music of the Greek-Armenian philosopher, mystic, writer and composer Georges Ivanovich Gurdjieff (1866-1949) and the ensuing desire to perform his music. Together with Rani Kumar, Ibo selected eleven works, which they arranged for quartet. With violin, viola, cello, guitar, harmonium and mandolin, this timeless music sounds like new again.
The Gurdjieff project combines 11 music pieces by Gurdjieff with 11 stories and 11 drawings by Ibo Bakker.