Pieter de Graaf
Castle in the Air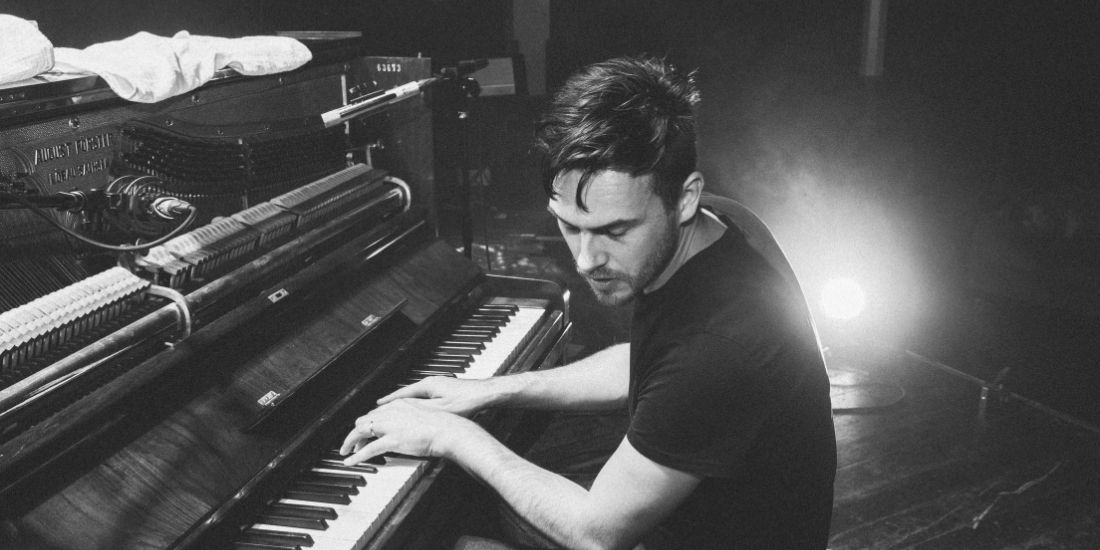 Castle in the Air
Pieter de Graaf
We all have our daydreams, fantasizing how it would be if they'd become reality. Without the conviction they will come true one day. Even more special when they do come true. Like it did for Pieter in the past year when two of his longtime daydreams came true.
Acclaimed Dutch pianist/composer and recent Edison Classical Award winner Pieter de Graaf has always had a restless soul, a need to seek out the new and the interesting. "I'm never satisfied with things," he says. "I gravitate towards change." As a child he'd play The Beatles then jump to Chopin; as a student at the prestigious Conservatory of Rotterdam (Codarts), jazz gave way to playing with orchestras and exploring hiphop. And so 2019's Fermata, a record where de Graaf really took his time to explore and write, painstakingly building songs up from single notes and triads, was followed by the Vortex EP, a whirlwind of a project that saw him experiment with loops and electronica, and collaborate with revered beat-maker and multi-instrumentalist Binkbeats. The follow up album Equinox was "the next step – not taking an age over things, not creating in a hurricane of work" according to Pieter. It's a record that subtly incorporates the electronic textures and "edginess" he is so mesmerized by, yet one rooted in his deep love for romantic, emotional piano music. It's also one that he felt confident enough to tackle on his own. "I'm doing much more by myself now – the producing, the arranging, tweaking my set up. It's almost all me."
Such confidence is the result of recent change, in his daily life as much as his approach to music and composition. Frustration and stress are now worked through in his studio and poured into his songs, serving as a source of energy. Setbacks are seen as a positive, a reason to push boundaries. And above all, he overhauled his lifestyle – eating healthily, quitting smoking, doing more sports. "A different mentality to life," he says. "A different way of inspiring myself." 
All this has given him balance, and opened him up to music's cathartic power. "Healing," is how he describes time spent just enjoying his instrument. 
Castle in the Air is the second single of Pieter de Graaf's upcoming EP.